---
Northeast Ohio Native Habitat Corridor
Creating bird and pollinator habitat, block-by-block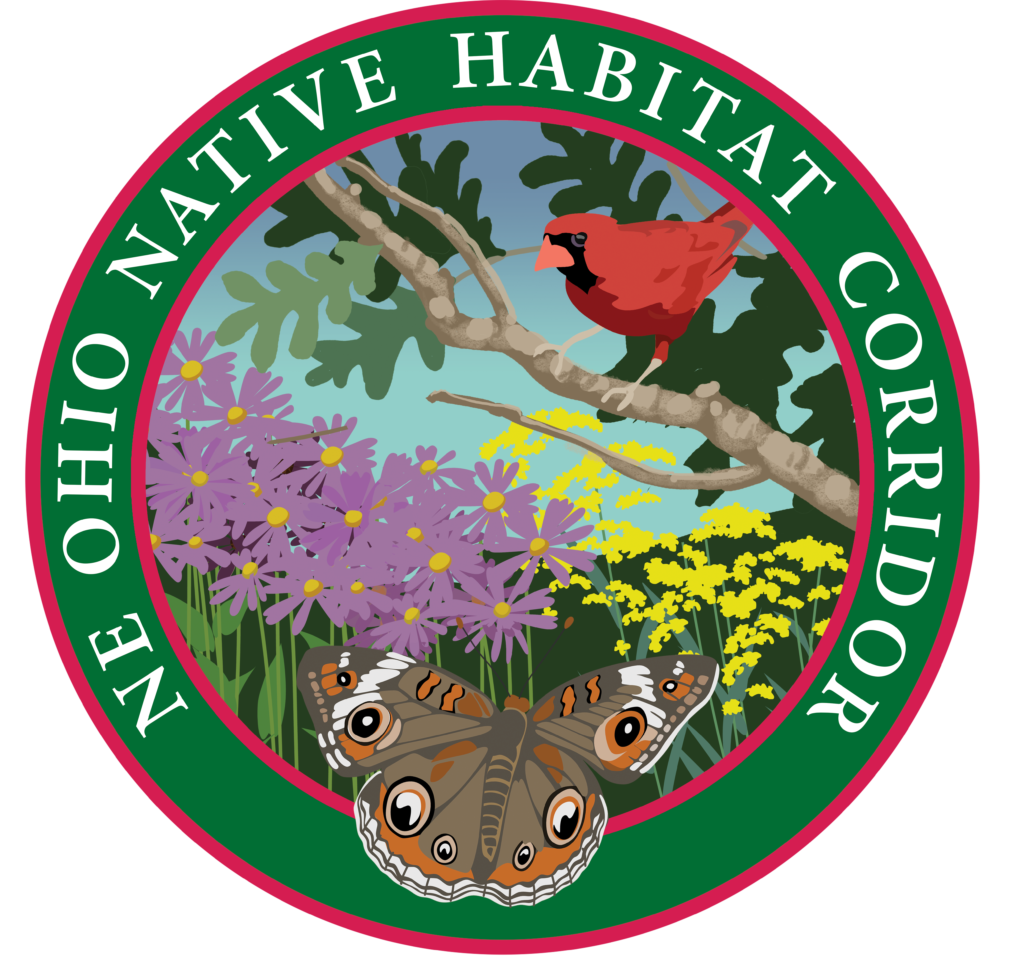 [PROJECT UNDER CONSTRUCTION – announcement coming soon!]
Who we are
We are residents of northeast Ohio. We plant native gardens in our tree lawns, yards, and outdoor planters, and we encourage our neighbors to do the same. Even tiny gardens can participate! Join us in our mission: supporting birds and pollinators while connecting communities.
The Northeast Ohio Native Habitat Corridor is an initiative of Wild Ones Greater Cleveland inspired by projects such as the Pollinator Pathway and the Heights Native Pollinator Pathway. Learn more about our corridor initiative here:
Why native plants?
Native plants are our naturally occurring wildflowers, grasses, ferns, mosses, shrubs, and trees. Unlike plants introduced from other parts of the world, they have a long evolutionary history here. Over time, native plants have developed special relationships with other organisms, including birds and pollinators which depend on these plants for their survival. By planting native, we support more biodiversity in our gardens!
Corridors, community, connectivity
With your help, we aim to transform Northeast Ohio's landscape, block-by-block. This neighborhood approach is important for a couple of reasons. Research shows that people are more likely to try natural landscaping when their neighbors do the same. Community efforts can influence neighborhood landscaping norms and provide people with gardening advice and support.
From an ecological perspective, neighborhood efforts can create connectivity for native flora and fauna. A neighborhood full of native gardens is greater than the sum of its parts, and together, several gardens can support species with greater habitat needs. Native gardens can also create corridors between larger natural areas, allowing creatures like birds, reptiles, insects, and amphibians to move and migrate.
---
Habitat Corridor Map
Gallery
Check out some of our participating gardens below!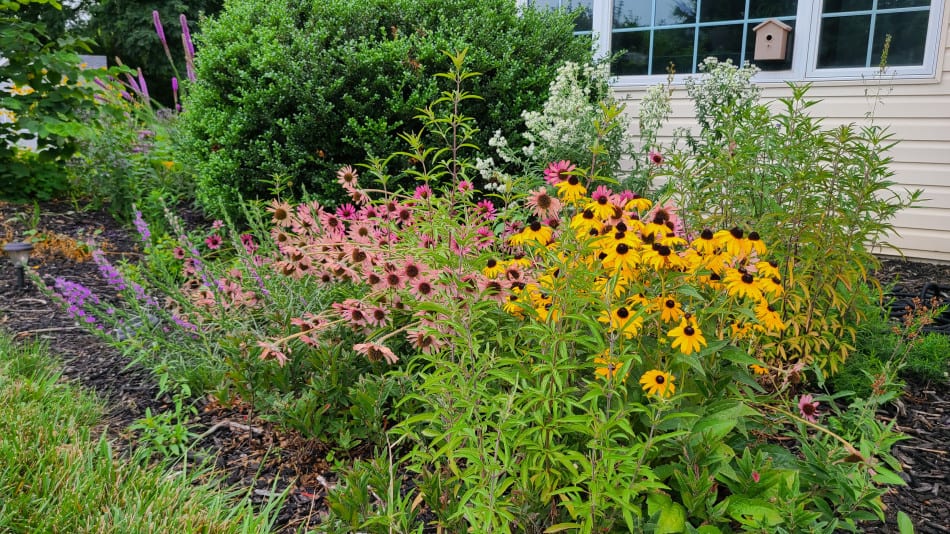 ---
How to join
Plant a garden
By creating a garden with native plants, you support biodiversity in your yard. Just like monarch butterflies can only lay their eggs on milkweed leaves, 90% of plant-eating insects depend on specific native plants for food. Without native plants, all those specialist insects cannot survive. In this way, native plants form the base of the food chain for insectivorous birds, reptiles, amphibians, and mammals as well.
Just getting started with native plants? We've worked with local native plant nurseries to create a starter kit with six gorgeous native plants. Just call or visit a participating nursery near you to purchase a native habitat corridor kit for sun or for shade.
Buy a sign and get on the map
Fill out our application form to be added to our map! You can tell the neighborhood what you're up to by posting our beautiful yard sign. Yard signs can be purchased via the application form or at participating nurseries.
Recruit your neighbors
When neighborhoods come together to create small patches of habitat, the result is greater than the sum of its parts. We are creating resources to help you recruit your neighbors to transform your neighborhood into a haven for birds and pollinators. Planting your garden and posting a sign is the first step!